This article was first published on Daily News. Read the original article.
The Government of Canada, through FedDev Ontario, is providing McMaster with $1.2 million to expand The Forge, a collaborative makerspace where entrepreneurs can access advanced equipment to design and build innovative new products.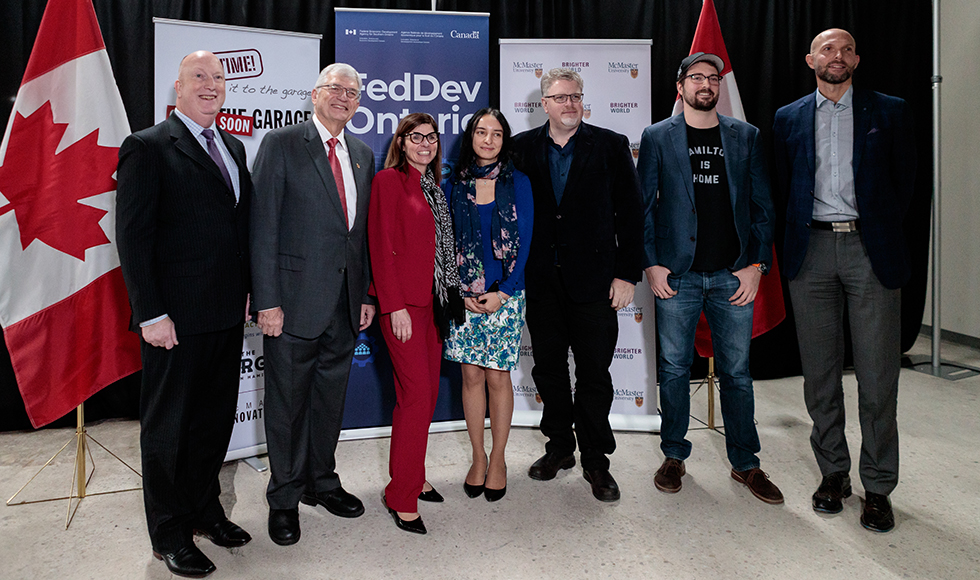 The Honourable Filomena Tassi, Minister of Seniors and Member of Parliament for Hamilton West-Ancaster-Dundas, made the announcement today on behalf of the Honourable Navdeep Bains, Minister of Innovation, Science and Economic Development and minister responsible for FedDev Ontario.
"FedDev Ontario's funding is providing invaluable support to the innovation community in Hamilton," said Tassi. "The government of Canada is proud to support McMaster — one of Canada's premier research-intensive universities — to expand The Forge's makerspace and allow more companies to develop and bring new products to market."
The funding will allow The Forge to expand its makerspace as it moves into a 10,000 square-foot facility shared with partner Innovation Factory. It will also purchase additional 3D printers and other fabricating equipment, and increase support to entrepreneurs through mentoring. As a result, the number of companies supported will almost double from 24 to up to 40 annually, with up to 75 new jobs created as a result.
"This strategic investment from the Government of Canada will strengthen the entrepreneurial capacity of our region by providing McMaster's students and the wider Hamilton community access to the centralized expertise and infrastructure so essential for creating start-ups and business growth opportunities," said Karen Mossman, Acting Vice-President of Research at McMaster and chair of the McMaster Innovation Park board of directors.
More than 105 tech companies have graduated from The Forge since its founding in 2014, with more than 300 employees hired and $20 million of private and public investment raised.
The Forge's expansion further enhances McMaster's entrepreneurial ecosystem and reputation as a leader in developing innovative manufacturing assets, in particular within the McMaster Innovation Park, which is also home to the McMaster Automotive Research Centre (MARC) and the Centre for Biomedical Engineering and Advanced Manufacturing (BEAM).
This article was first published on Daily News. Read the original article.
Please follow and like us: